The Equestra.fr online store is a reference site in the equestrian world.
At the dawn of Internet development, Equestra immediately created a website to serve the store's customers.
The success of the Equestra.fr website and the development of the Internet have stimulated the professionalization of the teams and oriented the business in its strategies.
The genes of digitalization and the reflexes specific to these trades have been acquired for a long time, knowing that the technical partners at the origin of the first developments are still part of our stakeholders.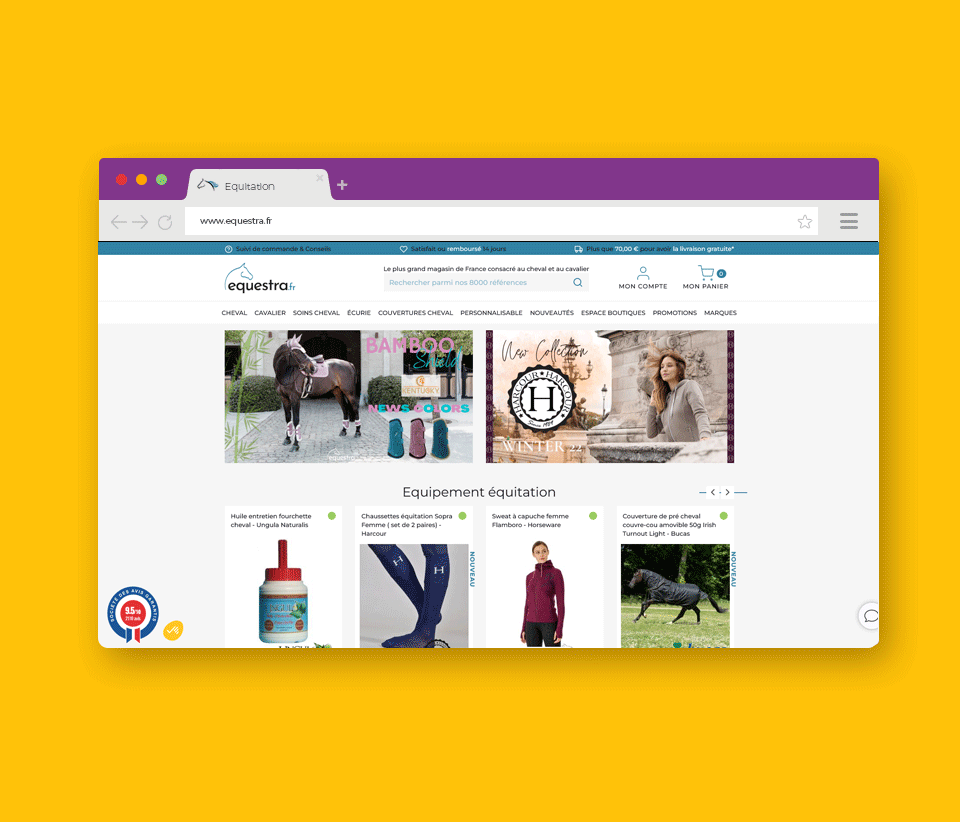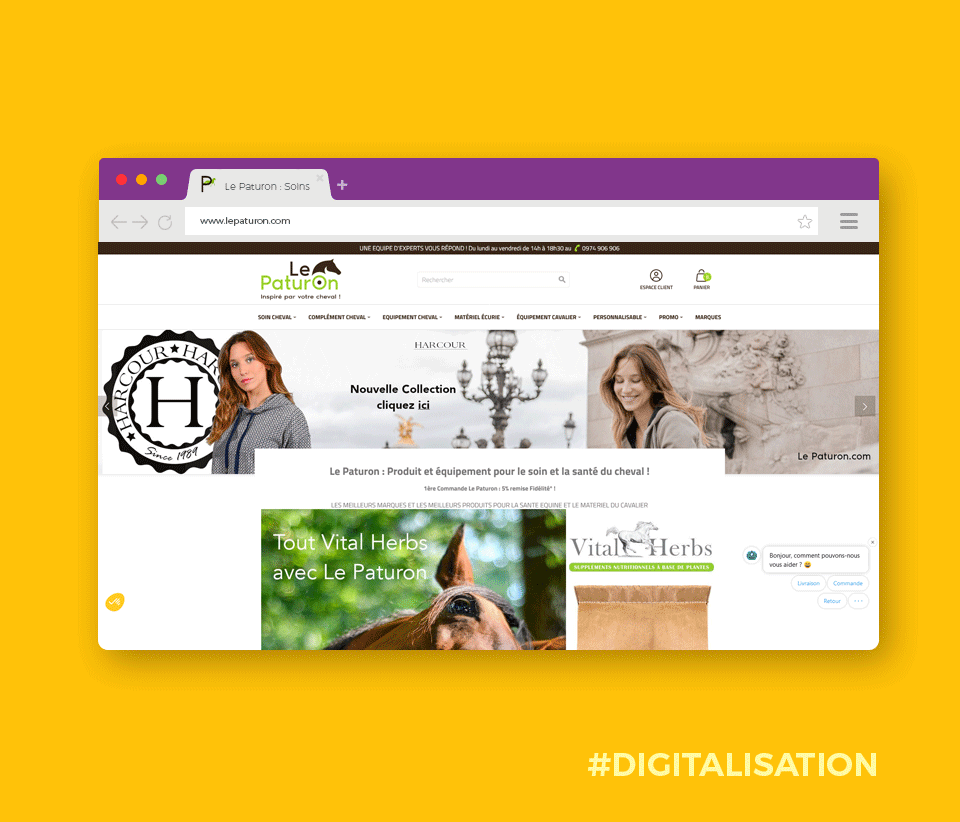 The online store Le Paturon founded in 2010 is originally dedicated to horse health.
As an expert in complementary feed based on natural products or external care products, Le Paturon is recognized as one of the leaders in equine health with the best international brands.
All concerned! Horses for leisure or sport. Horses in the pasture or in the riding school. Foals, mares or retired horses. Le Paturon offers a range of products dedicated to equine health with quality equipment. 
Stable equipment, fencing or accessories for the good maintenance of your stable, Le Paturon also has a VIP customer service for the most demanding customers.
[e
Mon Cheval.fr or Mon Cheval Personnalisable is the store specialized in Europe in the creation of customizable products with the help of brands specialized in this field.
Mon Cheval is the store for horse riding fans who love beauty, high quality and exclusivity!
With its configurator allowing unlimited simulations, the rider or the horse benefit from unique products.
Mon Cheval.fr or German version .de or English version .en is the online store that brings to Fbh Group ® a selective and high quality offer.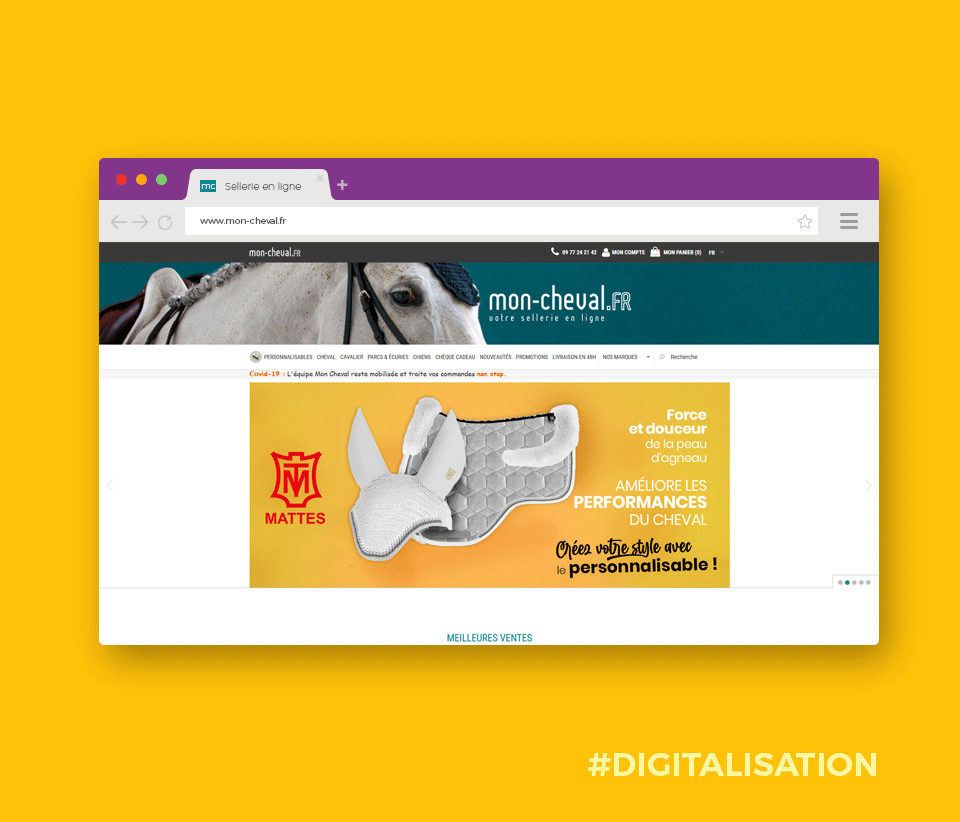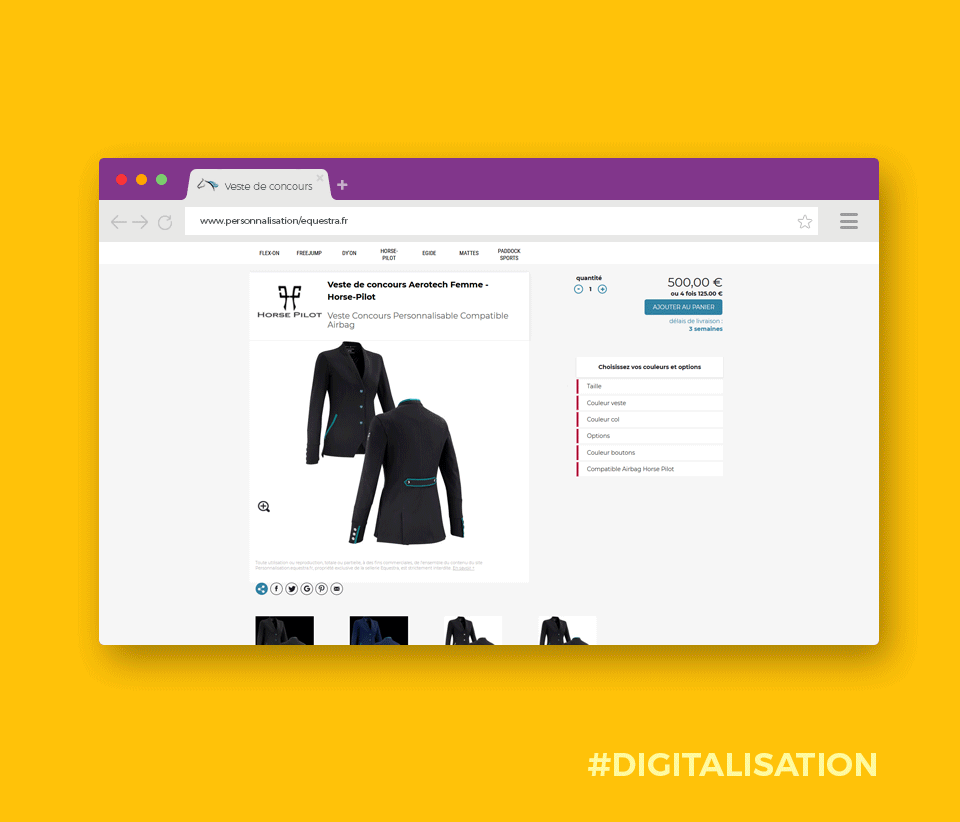 In all our physical or digital stores, you can decide to give free rein to your inspirations thanks to our unique personalization module in Europe.
In the saddlery or on our websites, Customization is possible!
Because our customers are unique, they can imagine their own outfit.
A multitude of products: helmet, stirrups, carpet, jacket, chaps ….
Infinite customizations: Color, material, shape, size…
Unique options: Embroidery, Engraving… Embroidery, Engraving…
Everything is customizable with our most powerful configurator of the equestrian world which, thanks to its precision and ease of use, immediately impresses each user.
So many stories of men on horseback, disciplines, breeds, techniques and roles assumed by horses in society…
Tradition, transmission, culture: for Fbh Group ® it is fundamental that reading is at the heart of the equestrian universe.
Equibooks is quite simply the largest bookstore specialized in the equestrian world with new releases every week.
Books, DVDs, exchanges with authors.
Thousands of books to learn, discover, improve.
Beautiful books on art, sculpture, painting.
Books on health, care, preparation for exams or the Galops!